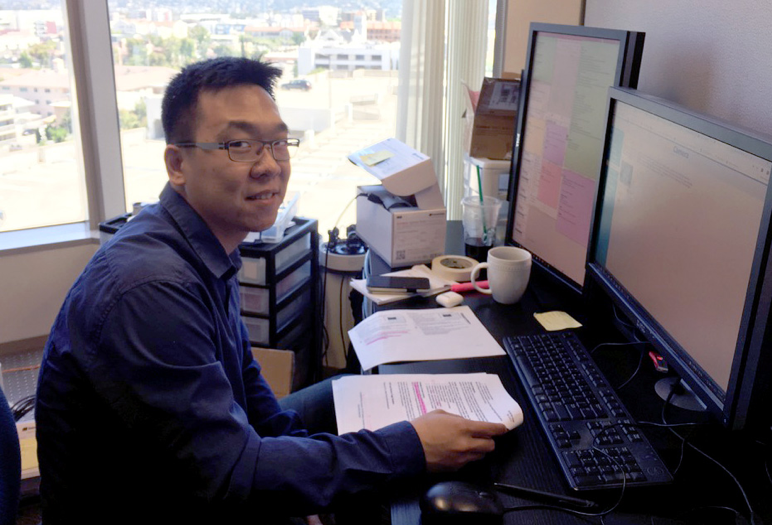 Jerry Yu is responsible for ensuring that virtually everything Arecont Vision Costar has to sell as a company today is correctly designed, tested, productized, launched, and managed. Based at the company's Los Angeles-area Collaboration and Development Center. Shane Compton, Chief Engineering Officer, Costar Technologies, Inc. & General Manager, Arecont Vision Costar, announced on August 8th that Jerry had been selected by the executive team from a very strong list of employee-nominated candidates as this month's Excellence Award winner.
Jerry has leveraged his engineering skills working closely with our Development, Quality, Purchasing, Sales, Marketing, and Support teams, and he consistently performs high above the norm expected at other companies.  He truly exemplifies those qualities that all of those who win the Arecont Vision Costar Excellence Award offer.
"Jerry is one of our most knowledgeable and valuable resources," said Brad Donaldson, Vice President of Product Development. "His dedication and commitment have helped Arecont Vision Costar introduce several industry firsts over the past several years."
Most recently, Jerry has been largely responsible for obtaining approvals for Arecont Vision Costar products to be sold in India. The Bureau of Indian Standards (BIS) is the National Standards Body for the nation of India. Launched in 1987 by an Act of Parliament, BIS sets standards for foreign and domestic products.  Without BIS approval, companies are unable to sell many categories of products in India.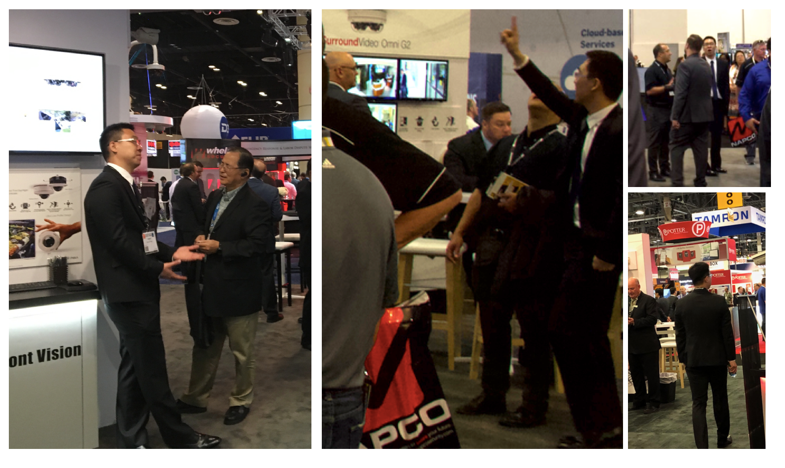 Jerry Yu is a familiar member of the Arecont Vision Costar team, especially at ISC West & GSX.
Sanjit Bardhan, Vice President, International, who nominated Jerry for the Excellence Award, believes Jerry's role was key to the company obtaining an important BIS certification. "A recent case was to get the BIS approval, a very painstaking process, for our NVR appliances. With our OEMs, contract manufacturers, and partners based in very different time zones, Jerry stayed up late on multiple occasions, coordinating multiple activities and processes with our partners, and consistently followed up throughout the process until we received the BIS certification."
This was important to Arecont Vision Costar and our customers, Sanjit states. "BIS certification will now allow us to ship our NVRs to India, and thereby achieve revenue for Arecont Vision Costar."  The international sales team have been working on multiple large projects in the country that often include these now-approved products.
It was Jerry's work ethic that most impressed. "Jerry was proactive in all steps of the process. Very rarely did we have to follow up, as he was always on 'top-of-his-game'," reports Sanjit.
Congratulations to our newest Excellence Award winner, Jerry Yu!