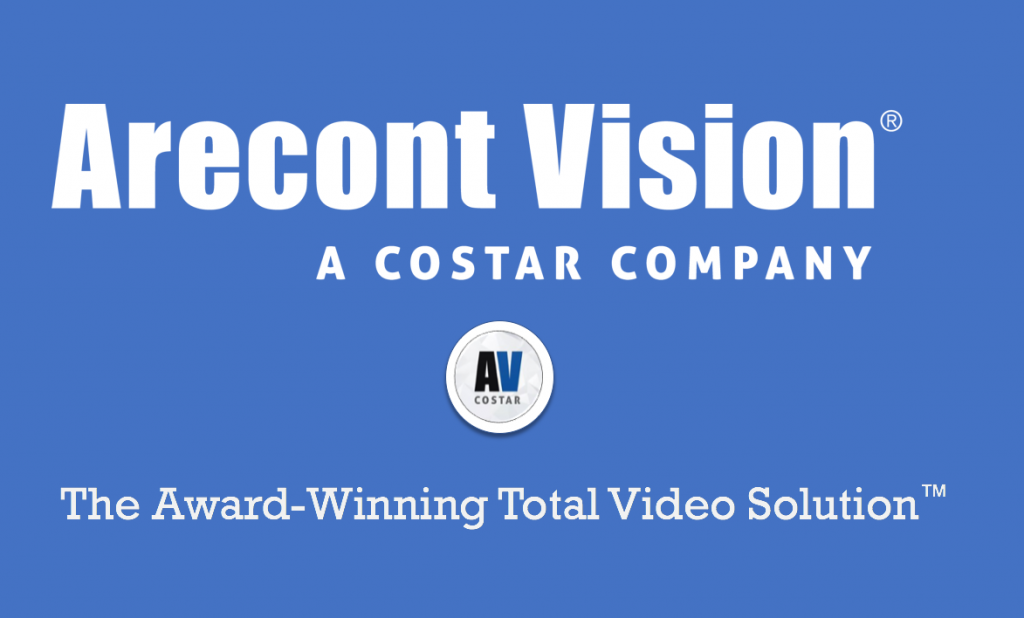 Arecont Vision Costar is an operating business unit of Costar Technologies, Inc. (OTC Markets: CSTI), launched in July, 2018.  While we're a young, growing company, we've built upon a 15-year legacy of industry leadership of megapixel video technology by the original Arecont Vision. We combined that with the two decades of surveillance and machine vision experience of our parent Costar Technologies and its five other operating companies. In short, we know surveillance.
Arecont Vision Costar today brings an outstanding product and services portfolio, focused on delivering the best customer experience in the surveillance marketplace through outstanding customer service, quality & reliability, and innovation.
Learn more about us by downloading our Arecont Vision Costar Facts Sheet here.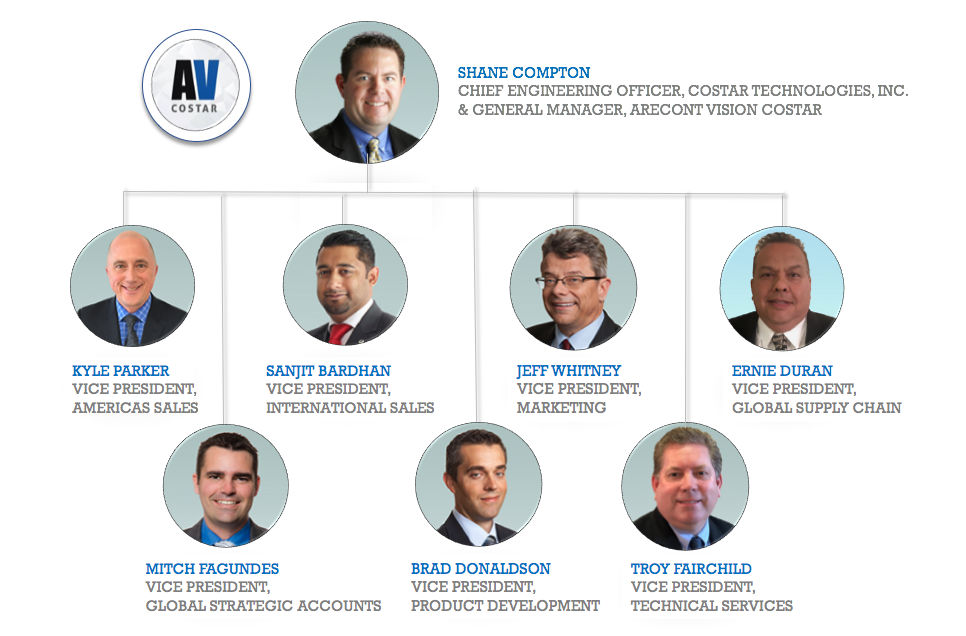 WHAT WE OFFER
The Arecont Vision Costar Total Video Solution is our premier product and services offering for commercial, organizational, institutional, educational, and government surveillance requirements, across a wide range of challenging vertical markets.
The award-winning Total Video Solution combines our cyber-secure MegaIP and world-class ConteraIP single, dual, & multi-sensor megapixel cameras with our cloud-enabled ConteraVMS video management system, advanced ConteraWS web services, and ConteraCMR cloud-managed video recorders.  Together, these components deliver a complete solution to address today's local and cloud surveillance needs alike. As an open, cloud-enabled platform vendor, 3rd party products can integrate with our Solution through ONVIF compliance and/or via the Arecont Vision Costar MegaLab Technology Partner Program.
See the power of Contera Megapixel Video at your fingertips through the eyes of a current customer here.
The majority of Arecont Vision Costar products are designed & manufactured in America while others are built in international facilities to our exacting specifications. Our customer-proven products are sold and supported around the world, through our network of authorized distributors, security systems integrators, and security dealers, while all backed through our Technical Assistance Center (TAC).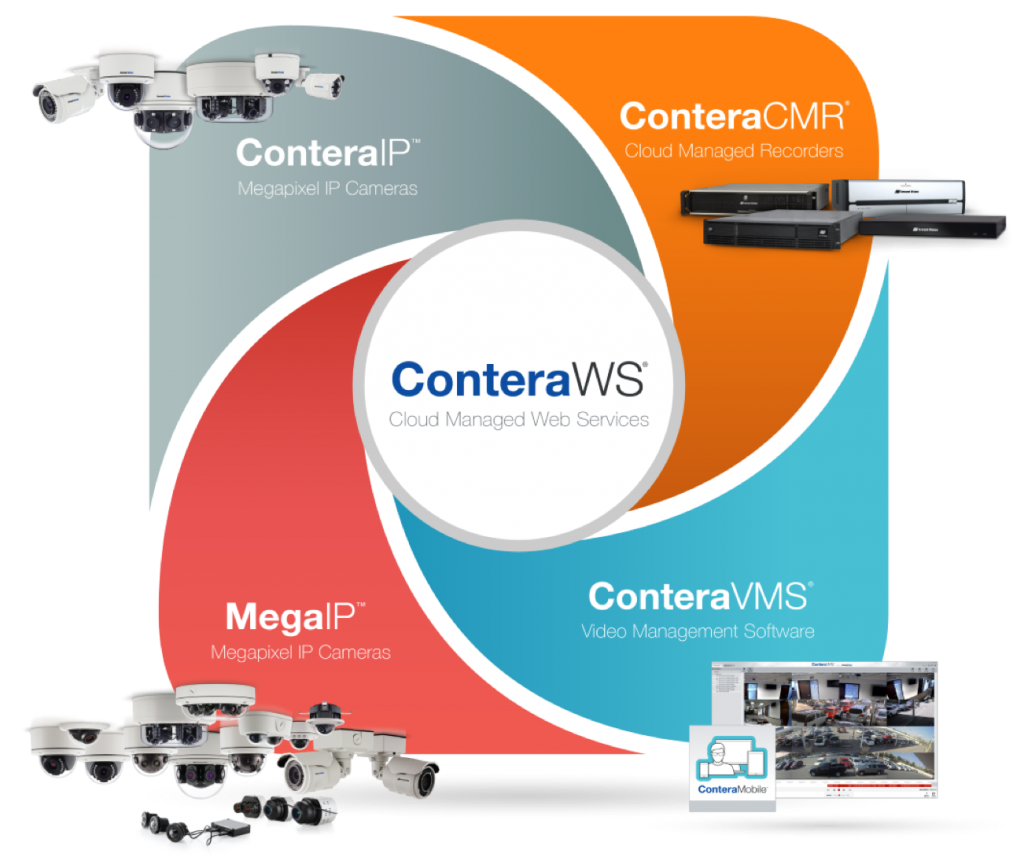 FACILITIES & OPERATIONS
In 2019, Arecont Vision Costar opened three facilities in our home state of California.
We now operate our new Los Angeles-area Collaboration Center & HQ in Glendale and our Manufacturing & Shipping facilities about twenty miles inland in Duarte.  In the state's Central Valley, we also invested in and opened an Advanced Technology Center (ATC) in Costar Technology's newly launched Clovis facility to broaden our recruitment and resource reach.
Our Regional Sales Team members, Field Application Engineers, and Manufacturer's Representative firms operate in locations across the United States and around the world. Sales and support activities outside the Americas are coordinated through our International HQ in Dubai, United Arab Emirates.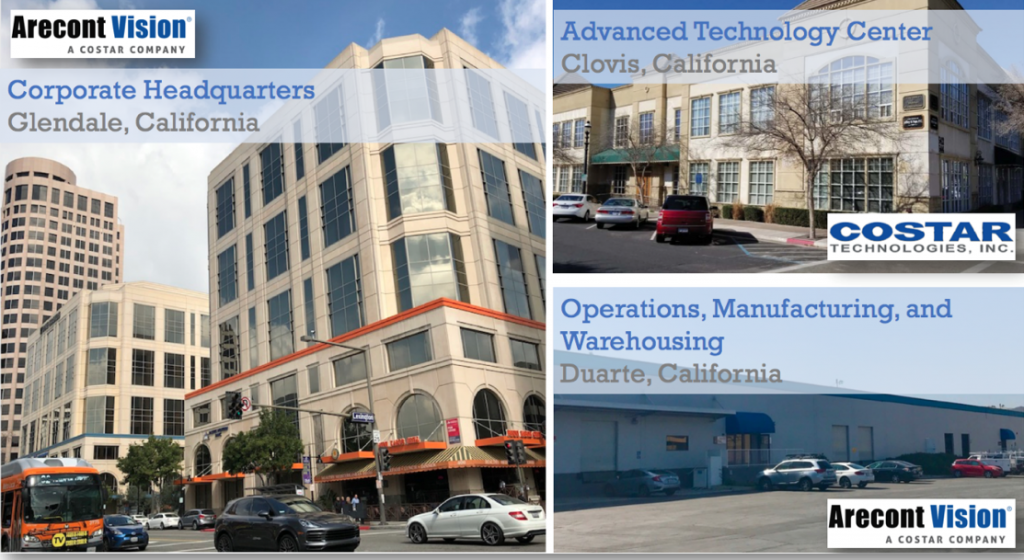 Sales Contact Map: Click here. Send us a message: Click here.